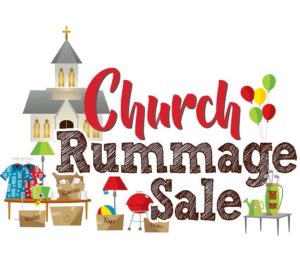 October 6 (9:30AM to 6PM)
October 7 (9:30AM to 6PM) &
October 8 (9:30AM to 12:30PM)
Collection of donated items will begin Monday, September 25 through Tuesday, October 4th
in the Ide Center at the north door, near the kitchen
Items NOT ACCEPTED this year:
Appliances
Bowling Ballls
Baskets
Electronics
Encyclopedias
Knives
Luggage
Shoes / Boots (Will accept new or like new shoes)
Large Exercise Equipment
Skis (downhill or cross country)
Stuffed animals
Larger furniture

Put your baking hats on! We will need baked goods to sell, too!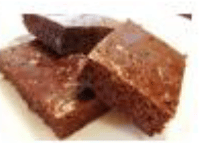 We will need help with the following to make this Rummage Sale a success:
SIGN UP SHEETS ARE ON THE BULLETIN BOARD
Setting up tables on Sunday, September 24 (after the 11:00 AM service)
Sorting items and putting then on the tables
Pricing items
Organizing books and DVDs
Help the days of the sale – cashiers, bake sale, greeters, people to walk around & out items in order
People to come in the last day and help pack up items
Please pray about helping out and sign up.
Call the church office 585-663-3665.
Anyone can help!